I'm trying to use a new todo list called Teuxdeux. I've used it previously, but I canceled it because of monthly fees, and they're a lot of free alternatives.
Previously, I'm using Notion and Things 3. I'm trying to use GTD methods. My things 3 is getting overwhelmed.
I put all my thought in inbox and processed it every week. I create several project area in my things 3. Suddenly, my todo list becomes project management 🤦🏻‍♂️.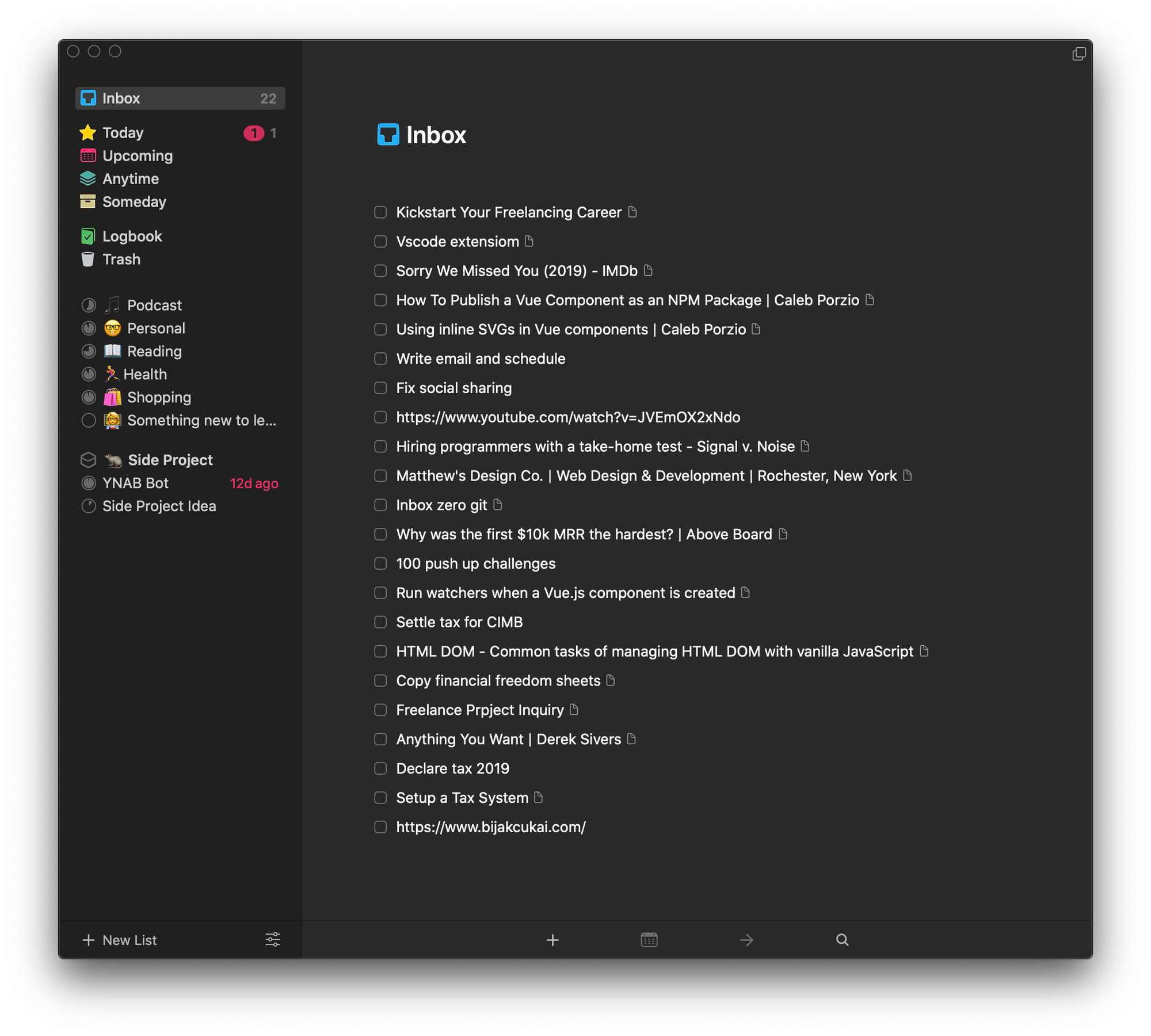 Let see how the teuxdeux works. I happily to pay as long it works well on my schedule.