Yesterday, I helped my employer to do a job posting. It's my first time doing this thing.
The talent that they're looking for is Mid/Senior Frontend Engineer (React). My initial plan would be, I post this job in the local Facebook dev group and waiting for an email like a boss. Since everyone so excites with React and its a remote position, I guess it will attract more candidates.
I post in two Facebook groups, which are Jomweb and Developer Kaki. To make it more interesting, I added a meme to React 😂.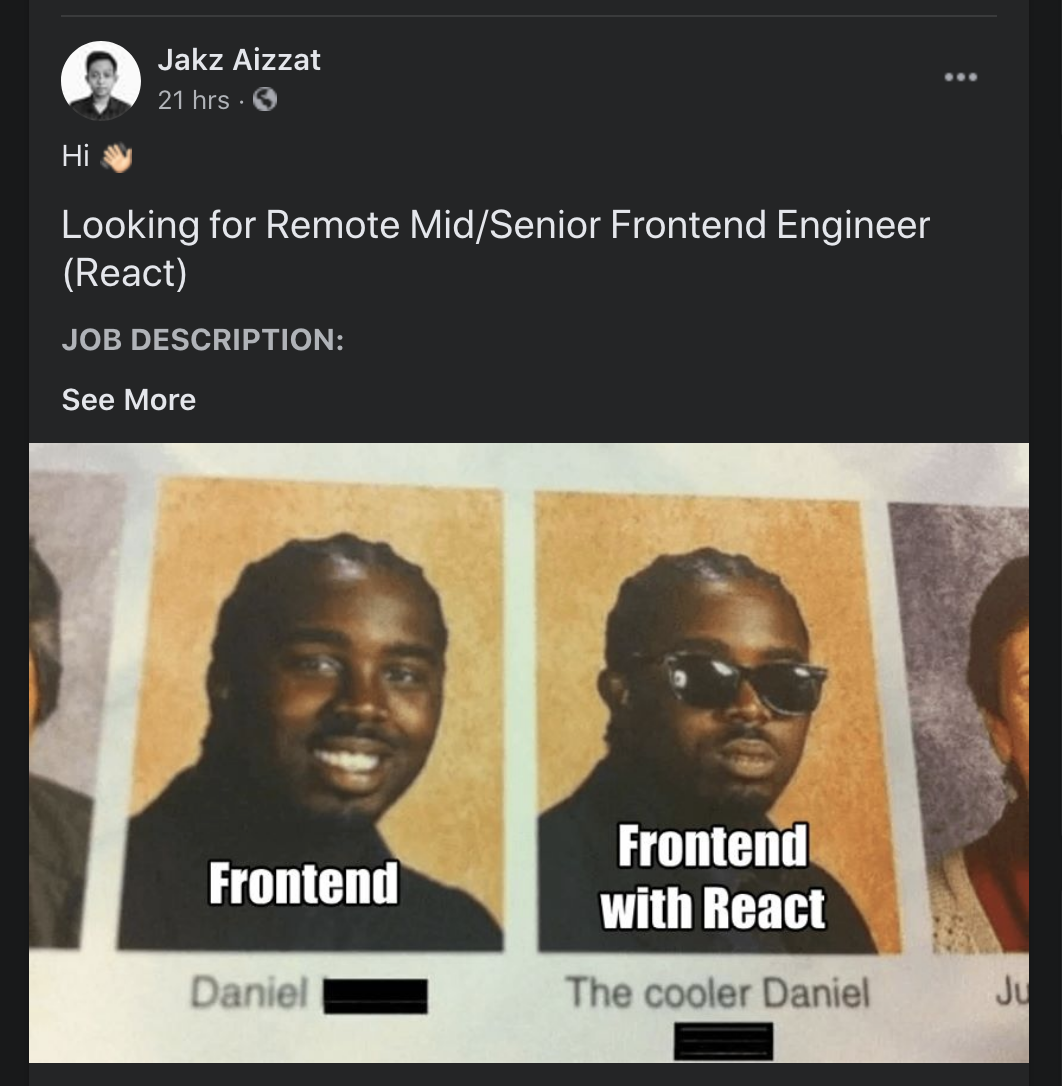 The result of email/cv received is 0. Its harder than I thought…